Rhineland Speciality Market
June 2 @ 11:00

-

September 30 @ 18:00

CEST

Free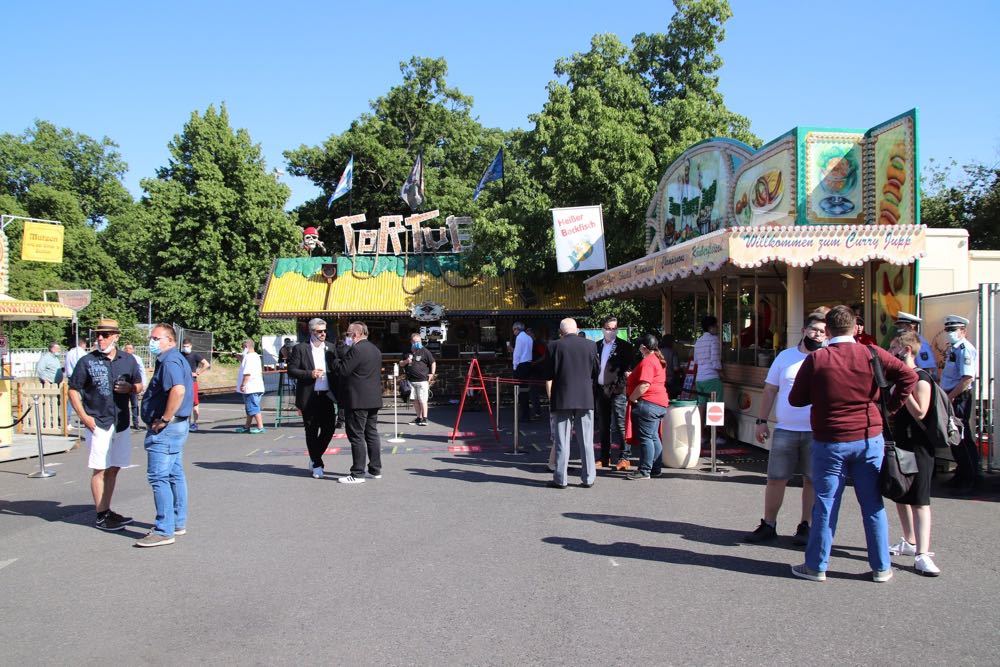 The Rhineland Speciality Market held on the Wendersplatz at the race course offers, among other things, baked fish, mushrooms, and curry sausage on a space covering 1,000 square metres. Classic "fairground sweets" such as crepes or cotton candy can also be eaten. Cool drinks including cocktails are of course provided.
The speciality market is not only intended to offer Neuss residents the traditional delicacies they are used to from the shooting matches and funfairs, it also supports the show people, who will lose most of their income this year due to the cancellation of major events because of the corona virus, including the Schützenfest and funfair. Those who visit the Rhenish Speciality Market therefore not only satisfy their own culinary yearnings, but also support the showmen and showwomen so that they are "back in place" for the next shooting festival and fair season in August 2021.
The market is open an hour and a half longer on Fridays and Saturday evenings. Please note that due to the corona virus, special hygiene measures will apply. The area is cordoned off and has separate entrances and exits. In addition, a maximum of 100 people may be present at the market at any one time and access is regulated accordingly. In addition, a mouth-and-nose cover must be worn on the premises, which may only be removed at the tables. In order to trace possible chains of infection, the contact details of visitors will also be recorded upon entry.