Shakespeare Festival – In Concert
May 11, 2022 at 20:00

-

May 12, 2022 at 20:00

CEST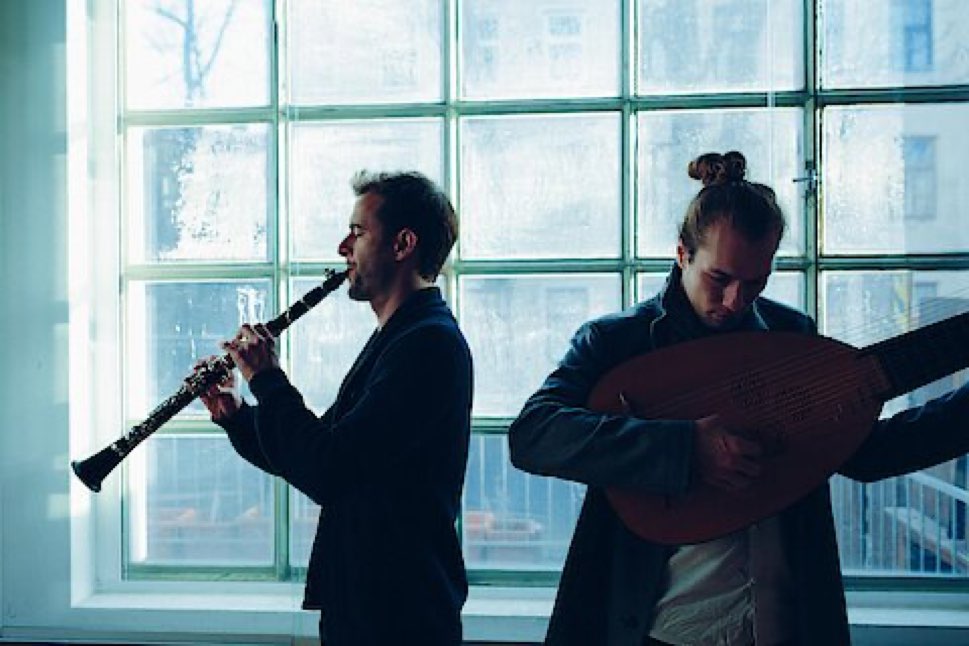 Speechless. David Orlowsky and David Bergmüller are a perfectly harmonising duo who explore unimagined worlds of sound together. In doing so, they create something entirely new, because no one else has dared to combine clarinet and lute before: In Concert. Photo: © Shakespeare Festival / Orlowsky & Bergmüller.
The annual Shakespeare Festival has taken place in Neuss for thirty years. Local expats adore performances in English at the traditional Globe Theatre, a replica of the original along the Thames in London.
As well as the festival's innovative approach, new artistic director Maja Delinić is developing deeper, multifaceted and cross-disciplinary encounters with William Shakespeare and his works. For four weeks, 14 different companies from various countries will perform in 35 events at the Globe Theater Neuss. New faces making their debut in Neuss as well as well-known and favourite theatre troupes unite drama, music, art, lecture and audience improvisation.