Shakespeare Festival – Romeo & Juliet: The Final Hours
May 24, 2022 at 20:00
CEST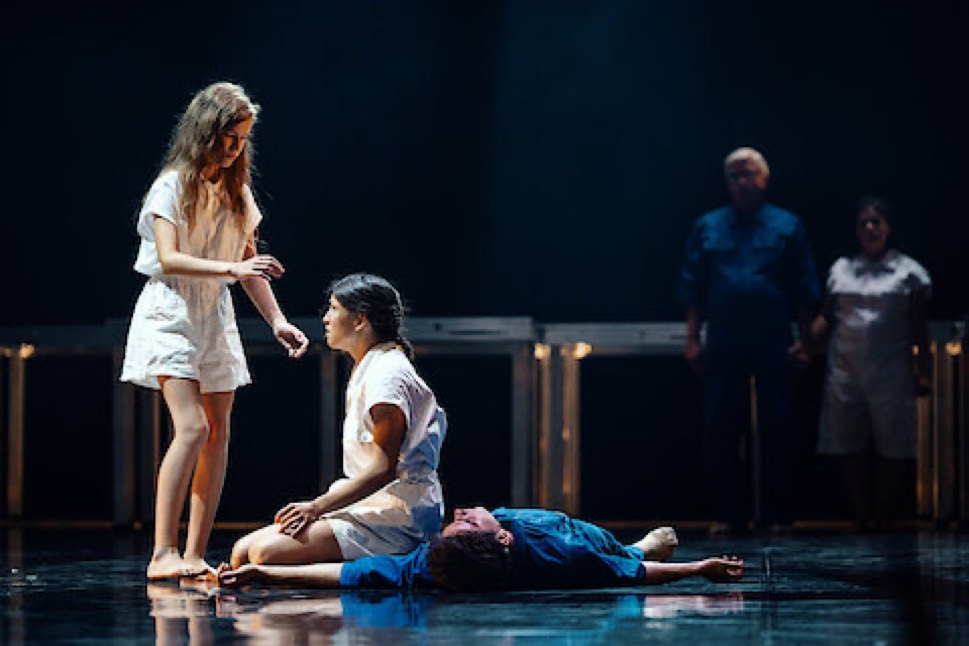 Speechless. The world-famous romance in a hostile social environment is as relevant today as it was 400 years ago. The last hours of the lovers before they surrender to their inevitable fate are set in motion by the imPerfect Dancers. The universality of dance and theatre underlines the dynamic development of the heartbreaking tragedy of Romeo & Juliet. The dancers conclude that true love is possible, at any age. Photo: © Shakespeare Festival / ImPerfect Dancers Company.
The annual Shakespeare Festival has taken place in Neuss for thirty years. Local expats adore performances in English at the traditional Globe Theatre, a replica of the original along the Thames in London.
As well as the festival's innovative approach, new artistic director Maja Delinić is developing deeper, multifaceted and cross-disciplinary encounters with William Shakespeare and his works. For four weeks, 14 different companies from various countries will perform in 35 events at the Globe Theater Neuss. New faces making their debut in Neuss as well as well-known and favourite theatre troupes unite drama, music, art, lecture and audience improvisation.