Shakespeare Festival – Playing Shakespeare
May 9, 2022 at 11:00

-

May 12, 2022 at 13:00

CEST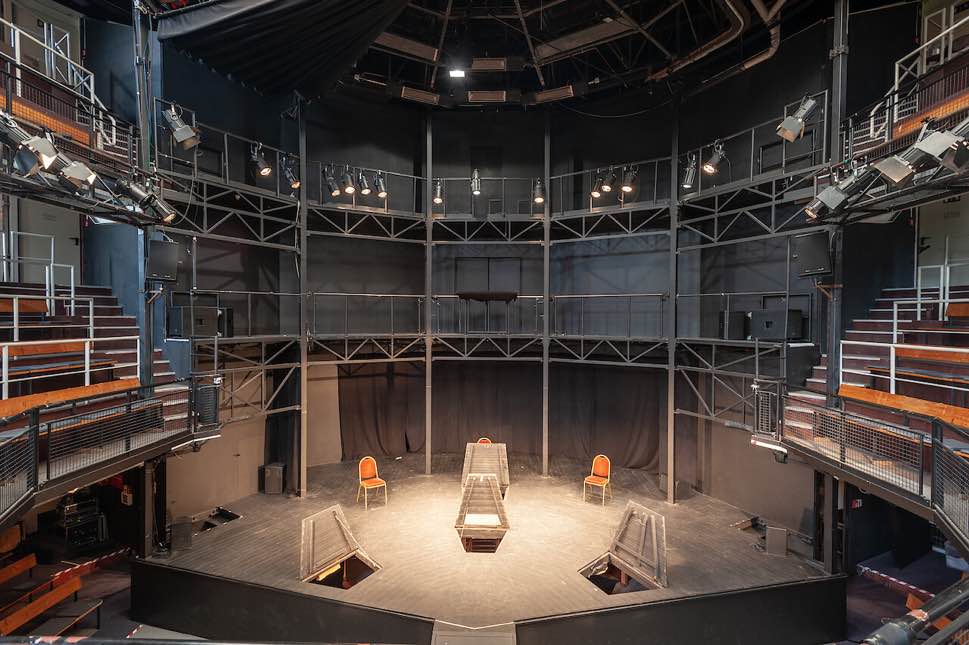 In English. Using texts from Romeo and Juliet, Much Ado About Nothing, Macbeth and Hamlet, students will experience Shakespeare's plays as they were originally rehearsed and performed. Playing Shakespeare is led by British actress and director Anna Northam and director and Christine Schmidle, Shakespeare text consultant at Shakespeare's Globe in London. Students will immerse themselves in life in Shakespeare's time and explore how the plays were written specifically for performance in an outdoor theatre.
Both course leaders bring together their 15 years of professional experience in a combined total of over 10 countries around the world. Through playing with darkness, spoken asides, Shakespeare's embedded stage directions, distances and the ever important role of the audience, students of these fun, hands-on workshops will have the opportunity to immerse themselves in a piece of Elizabethan England and the Shakespearean stage. For pupils in class groups or student courses. Photo © Shakespeare Festival.
The annual Shakespeare Festival has taken place in Neuss for thirty years. Local expats adore performances in English at the traditional Globe Theatre, a replica of the original along the Thames in London.
As well as the festival's innovative approach, new artistic director Maja Delinić is developing deeper, multifaceted and cross-disciplinary encounters with William Shakespeare and his works. For four weeks, 14 different companies from various countries will perform in 35 events at the Globe Theater Neuss. New faces making their debut in Neuss as well as well-known and favourite theatre troupes unite drama, music, art, lecture and audience improvisation.