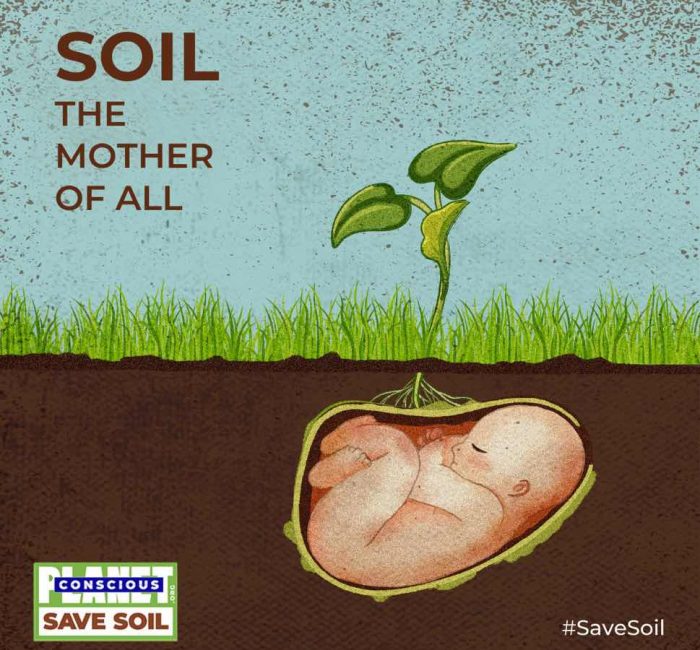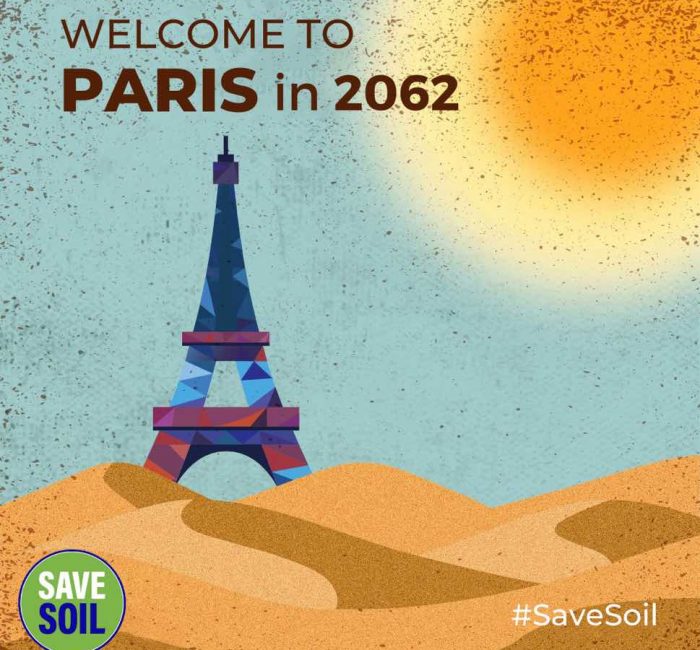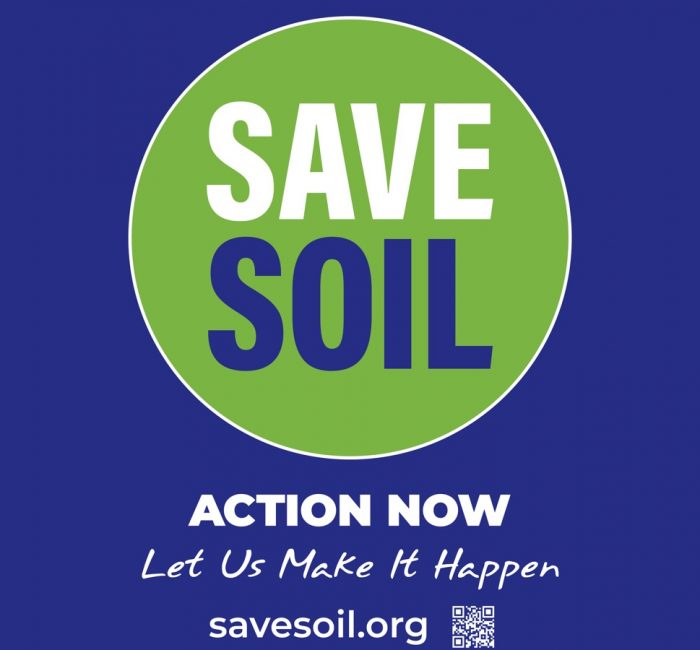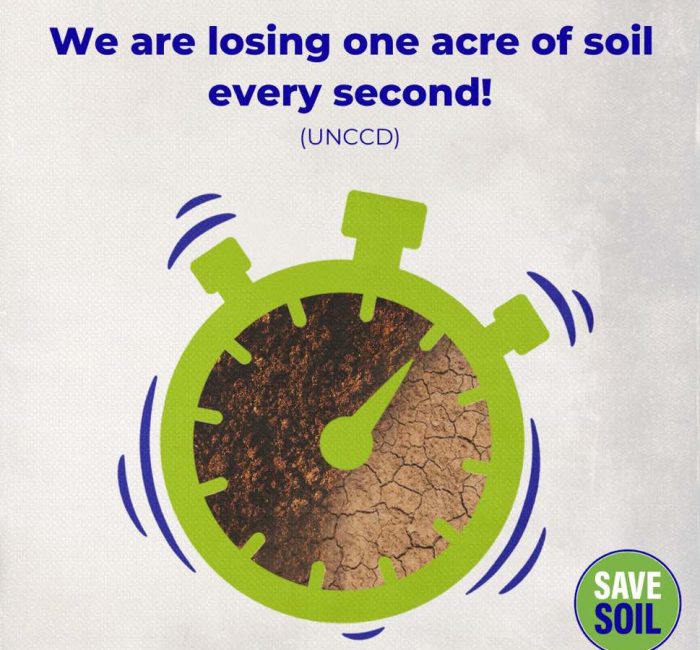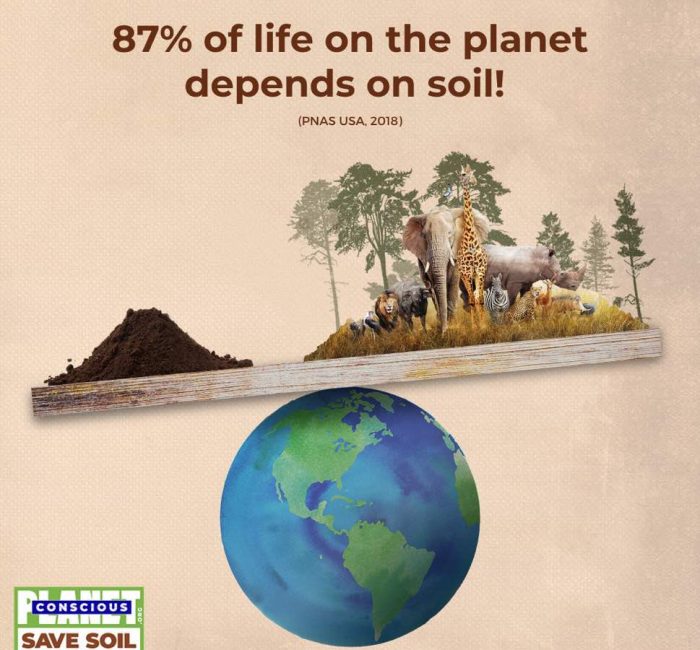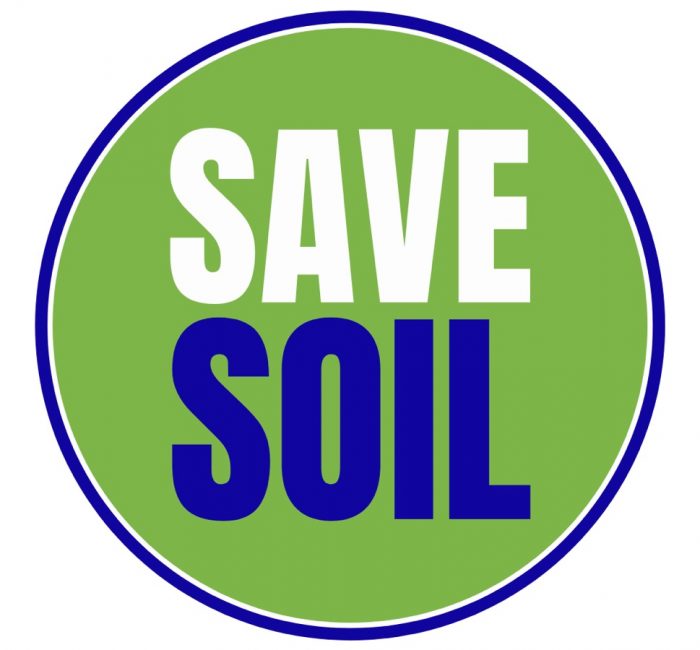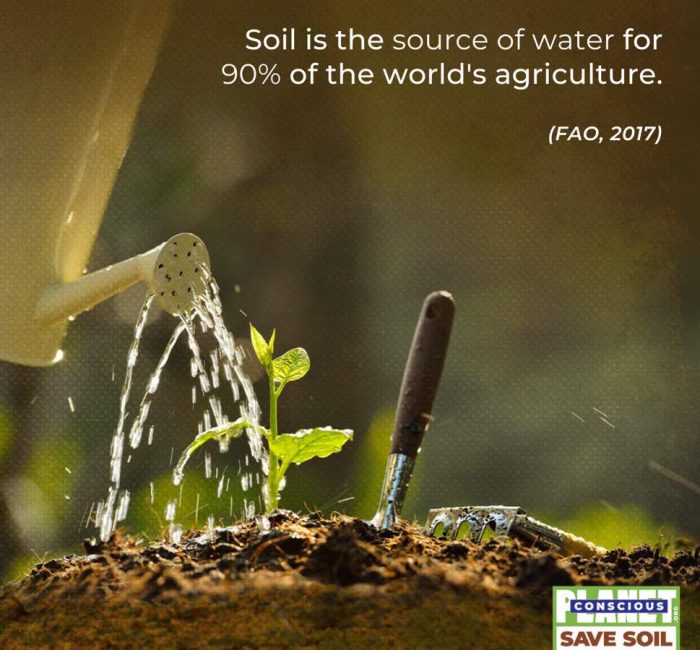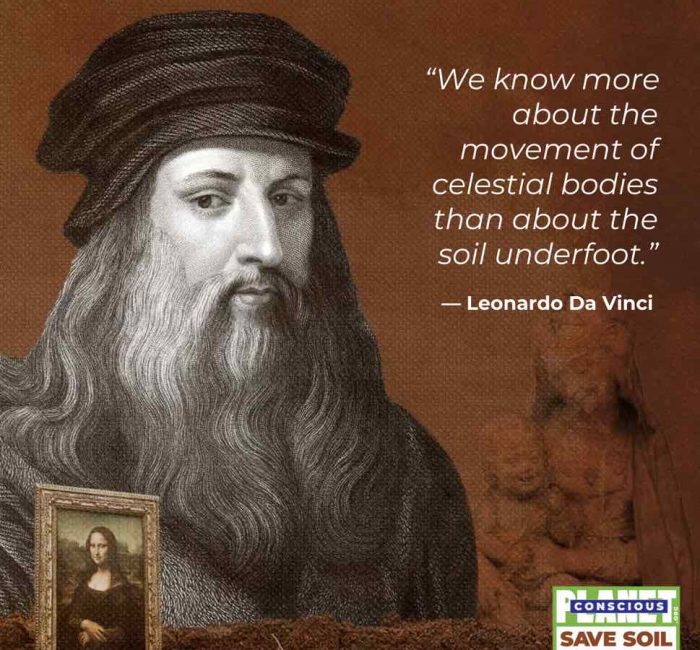 Save Soil is a global movement launched by Sadhguru, to address the soil crisis by bringing together people from around the world to stand up for soil health, and supporting leaders of all nations to institute national policies and actions toward increasing the organic content in cultivable soil.
Conscious Planet
An effort to raise human consciousness and bring a sense of inclusiveness such that multifarious activities of our societies move into a conscious mode. An effort to align human activity to be supportive of nature and all life on our planet. Their work is towards creating a planet where a large number of human beings act consciously, governments are elected consciously, where ecological issues become election issues in the world.
Sadhguru
Yogi, Mystic and Visionary, Sadhguru is one of the most influential people of our times. An Enlightened Master of enormous capability, he has undertaken some gargantuan challenges, work that has been as sweeping as it has been varied.
All his efforts, however, have always been towards just one goal: Raising human consciousness. Over the past four decades, Sadhguru has offered the technologies of well-being to millions of people across the world through his foundations, which are supported by over 16 million volunteers in 300 cities worldwide. Sadhguru has been conferred with three presidential awards among which are the Padma Vibhushan for distinguished service to the Nation and India's highest environmental award, the Indira Gandhi Paryavaran Puraskar, in 2010.
Over the years, Sadhguru has launched mega ecological initiatives. Rally for Rivers and Cauvery Calling address the urgent need to revitalise Indian rivers. These initiatives have been recognised globally as game-changers for establishing a blueprint for economic development that is ecologically sustainable. Sadhguru has been invited by various international agencies including the UN, UNE, UNEP, IUCN, UNCCD and WEF to discuss global solutions to the world's ecological issues.
Save Soil
The Save Soil Movement will work to save soil by turning the world's attention to our dying soil and inspiring about 3.5 billion people, which is 60% of the world's electorate of 5.26 billion, to support policy redirections to safeguard, nurture and sustain soils. Also by driving national policy changes in 193 nations toward raising and maintaining the organic content of soils to a minimum of 3-6%. 
Soil is dying and 52% of agricultural soil is already degraded. A lack of organic content turns soil into sand, leading to global conflicts.
Food Crisis
In 20 years, 40% less food is expected to be produced for 9.3 billion people. Poor soil leads to poor nutritional value. Today's fruits and vegetables already contain 90% fewer nutrients. 2 billion people suffer from nutritional deficiencies leading to a multitude of diseases.
Water Scarcity
Depleted soils cannot absorb and regulate water flows. Lack of water retention leads to water scarcity, droughts and floods. Organic matter can hold up to 90% of its weight in water and release it slowly over time. This is a big help in drought-prone areas.
Loss of Bio-Diversity
Scientists say that around 27,000 species of life forms are becoming extinct every year due to loss of habitat. The crisis has reached a point where 80% of the insect biomass has gone. Loss of biodiversity further disrupts the soil habitat and prevents soil regeneration.
Climate Change
Carbon stored in soil is 3x that in living plants, and 2x that in the atmosphere, which means soil is crucial for carbon sequestration. If the world's soils are not revitalised, they could release 850 billion tonnes of carbon dioxide into the atmosphere contributing to climate change. This is more than all of humanity's emissions in the last 30 years combined.
Loss of Livelihood
Thousands of farmers are committing suicide due to depletion in soil. 74% of the poor are directly affected by land degradation globally. It is estimated that soil extinction is costing the world up to US$ 10.6 trillion every year.
Conflict and Migration
Population growth and food or water scarcity could cause over 1 billion to migrate to other regions and countries by 2050. Land issues have played a significant role in over 90% of major wars and conflicts in Africa since 1990. From the French revolution to the Arab spring, high food prices have been cited as a factor behind mass protest movements.
The Cause
While the movement started 24 years ago, a campaign with a media relevant journey through numerous countries from the UK to Southern India. Commencing in London on March 21 2022, One lone motorcyclist, Sadhguru, rides for 100 days through 24 nations to cover a total of 30,000 kilometres.
All are invited to join in, become an Earth Buddy to raise awareness of the issue of soil health and activate people's support for the Save Soil Movement.
By Vincent Green / Mar 21 2022
Conscious Planet
725 Cool Springs Blvd, Suite 245
Franklin, TN 37067, USA
+1-931 240 0824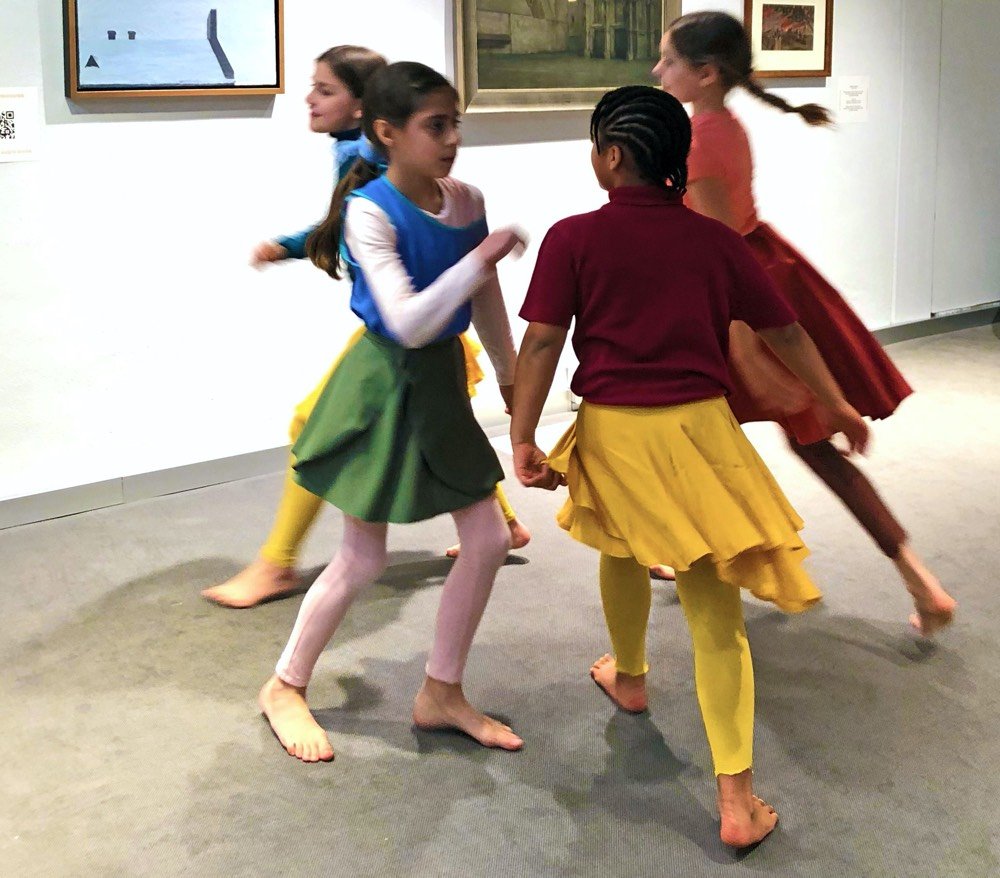 Happenings can vary from celebrations to mark an opening or anniversary to a market or a one off concert. The community is quick to pick up on such events, creating gatherings large and small.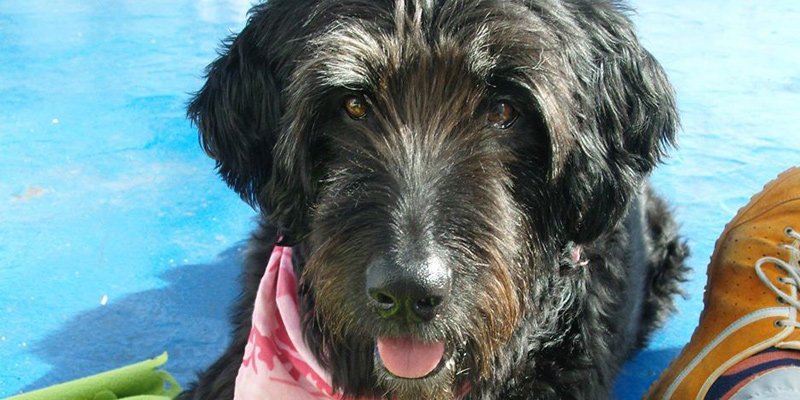 Germans, on the whole, love and respect pets and are friendly towards dogs. Dogs are permitted on public transport and inside restaurants but keeping a pet on a leash is a must. Dog ownership is highly regulated and taxed through a compulsory licence fee.