Christmas Tree Cutting
November 30 at 00:00

-

December 22 at 00:00

CET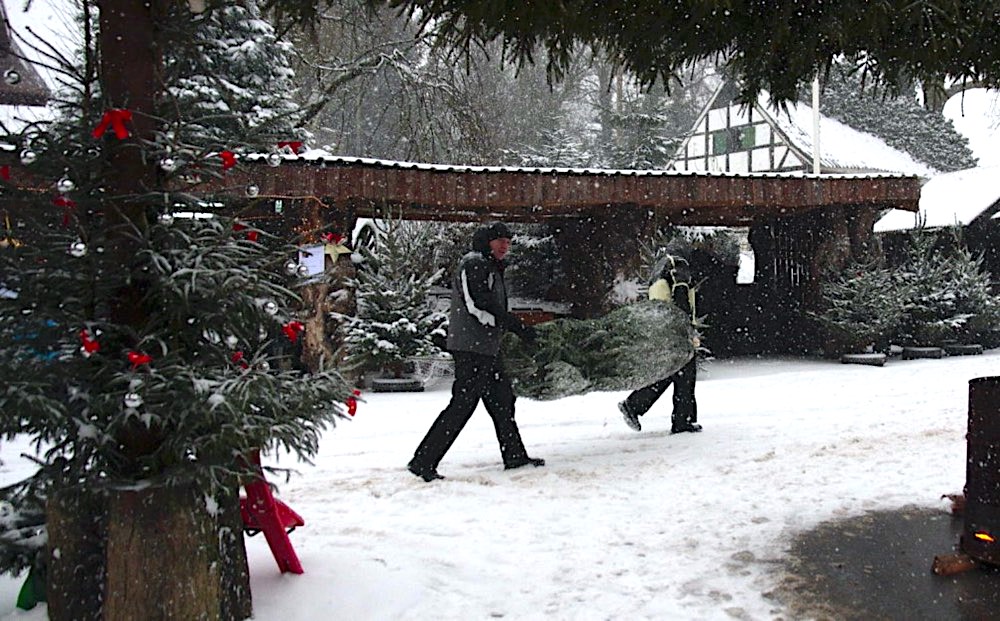 Watch a kitsch seasonal movie and the marvellous experience of a romantic couple or excited family felling a Christmas tree themselves is often revealed. Many American and some British families follow this wonderful tradition in rural regions at this time of year. Cutting your own Tannenbaum is a magnificent experience and the freshness is a joy for those that partake. Local expats can fortunately partake in the age-old tradition of felling a fir, Tanne, or spruce, Fichte, in the vicinity of Neuss.
Festive Gut Diepensiepen in Ratingen offers the opportunity to fell your own tree between November 30 and December 22, Wednesday Sunday. Schlosshof Garath welcomes you to cut your own tree on a late Advent Sunday otherwise purchase locally sourced trees from early December. Both allow you to cut personally or will fell the Christmas tree of your choice for you.
The beautiful scent of a freshly felled Christmas tree with presents piled around the base is more intense. So gather around, grab some eggnog, choose someone to read Dr. Seuss' How the Grinch Stole Christmas and have a very merry Christmas!
Photo: © Gut Diepensiepen