China Day
January 28 at 15:00

-

20:30

CET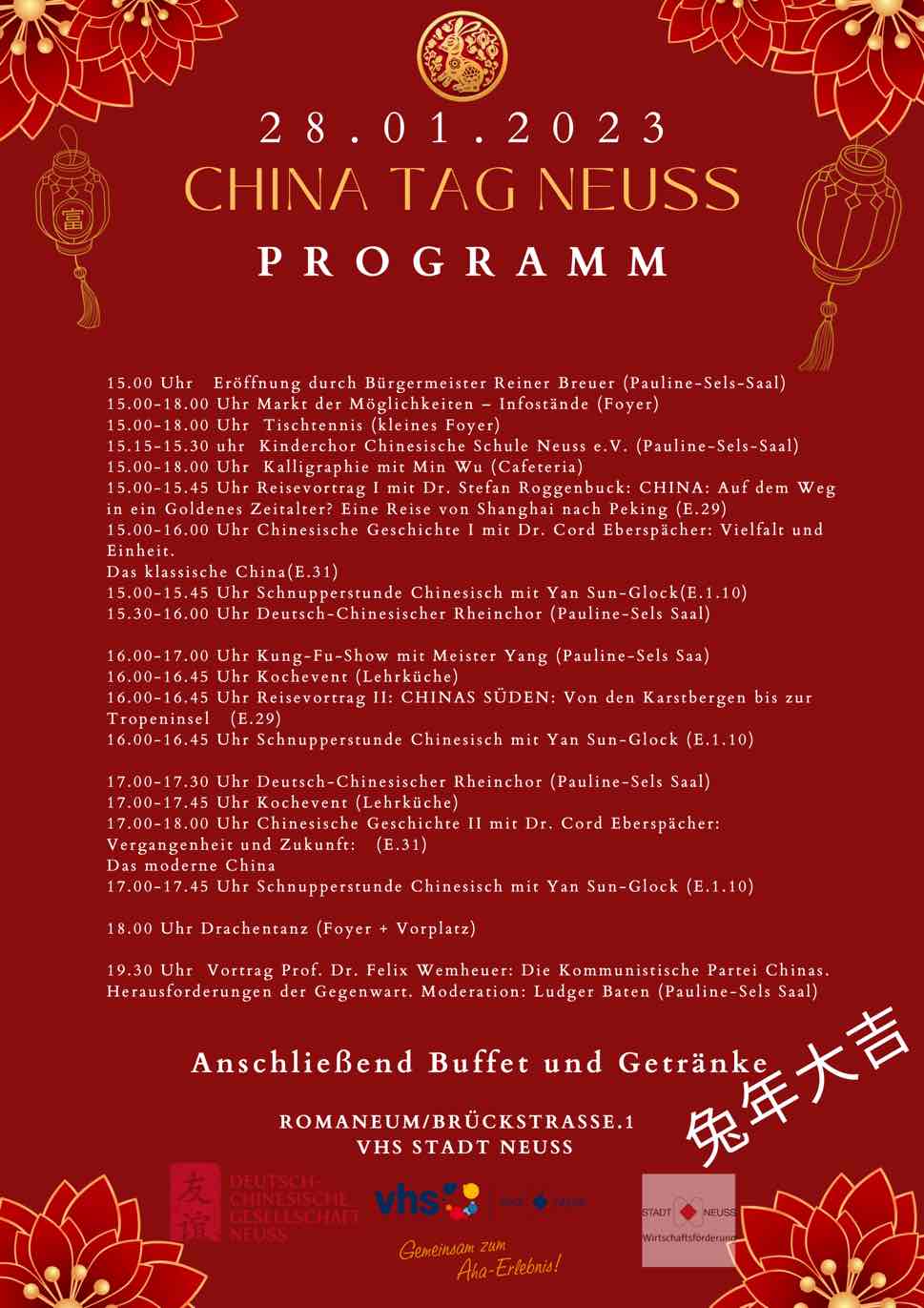 China Day is held at the RomaNEum to celebrate the Chinese New Year. An extensive programme follows the opening by Mayor Reiner Breuer at 3 pm, such as a market of opportunities, table tennis tournament and learning to write your name in Chinese characters in the foyer.
There will be a Chinese language taster session, a cooking event, travel lectures and lectures on Chinese history and culture every hour in various rooms. In the large hall, the German-Chinese Rhine Choir presents a musically and visually opulent programme and Master Yang's troupe presents an impressive Kung Fu show.
At 6.00 p.m. the traditional dragon dance ushers in the beginning of the "Year of the Rabbit", then at 7.30 pm a lecture in German by the renowned Cologne professor Dr. Felix Wemheuer will give a highly topical explanation of the current situation of the Chinese government after its party congress and the lifting of the Corona measures. Afterwards, the organisers, the Adult Education Centre Neuss, the German-Chinese Society Neuss and the Office for Economic Development of the City of Neuss, are offering a delicious Chinese buffet with drinks.
.