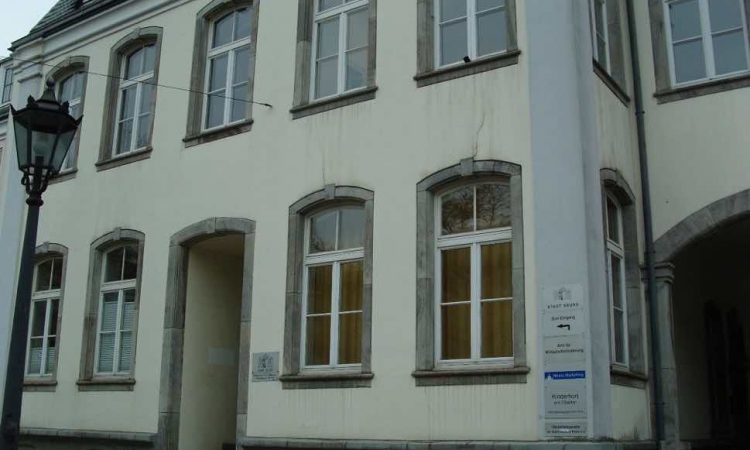 As is the case across the globe, life in Germany has been heavily impacted by the Corona virus known as Covid19. While society is going through many stages of the pandemic, the Office of Economic Development is informing the business community and beyond. 
Several phone numbers are available for enquiries:
Immediate assistance for companies +49 208 300 0439
CoronaCare shopping support for elderly and impaired +49 2131 909 050
City closures, times of opening and appointments +49 2131 909 090
Concerning full or part time schools and kindergardens +49 2131 909 080
For all medical concerns +49 2181 601 7777
Latest information relevant to Neuss will be published here as it becomes available from the Office of Economic Development or the Press Office. Validity of links and content lie within their area of responsibility.
May 15
Until now, startups after 31.12.2019 were excluded from emergency aid. This regulation has now been repealed. Together with the tax consultant, founders can now submit their application. The prerequisite for this is that they have fulfilled at least one of the following criteria prior to 11.03.2020: turnover already generated, at least one customer order has been placed, long-term or permanently recurring payment obligations already entered into, for instance  a lease agreement. Obtain information from the Office of Economic Development.
Have I correctly implemented the hygiene and infection protection standards now applicable in my restaurant? Or is there still room for improvement? Is it also important to "be on the safe side" in case of complaints.
Can I set up a new outdoor restaurant in the immediate vicinity of my restaurant or expand my existing one? This would help to compensate for the loss of tables due to the distance regulations.
Is there any possibility of extending my opening hours?
We will discuss these questions with you "on site". After arranging an appointment by telephone, we will visit you at short notice with experts from the Citizens' and Public Order Office and "Traffic Control". Find more information about this service.
The rules for the catering trade, which came into force on Monday, raise questions in practice: Are pure "pubs" permitted or must a range of food be provided? As a restaurateur, do I now have to check the family circumstances of my guests if they want to sit at a table? When do the guests have to wear a "mask"?
The responsible Ministry of the State of NRW has now commented on these questions. The explanations have been incorporated into the revision of our leaflet and are highlighted in red.
Press Office: The Board of Trustees of the Sparkasse Neuss Jubilee Foundation has decided to provide financial support to needy artists from Neuss. The foundation will provide 50,000 euros immediately until September 30. If necessary, the amount of funding will be increased by another 20,000 euros to 70,000 euros. A one time support per artist of a maximum of € 2,000 is planned. Support will be given to full-time cultural workers whose primary residence is in Neuss or to artists whose main activity is in Neuss. "It is a matter of particular concern to me to support cultural workers in Neuss so that the cultural landscape in our city remains as colourful and diverse as ever," says Mayor Reiner Breuer, Chairman of the Jubilee Foundation's Board of Trustees. In recent weeks, numerous events have had to be cancelled or postponed due to strict regulations. This is associated with considerable economic consequences for artists. For this reason, on the initiative of the mayor, the Board of Trustees of the Jubilee Foundation of Sparkasse Neuss reacted quickly to the situation and decided to provide extensive emergency aid.
"Artists of all genres enrich our lives in many different ways. It is a small but sincere sign of gratitude when we support them in this doubly difficult time for them," said Dr. Christiane Zangs, the City of Neuss' Department of Culture. "Doubly difficult because they cannot pursue their profession and therefore have no income."
Michael Schmuck, Chairman of the Board of Sparkasse Neuss and Deputy Chairman of the Board of Trustees, emphasised that Sparkasse Neuss can be relied upon, even and especially in challenging circumstances: "Together with our seven foundations, we are doing everything in our power to keep the economic consequences of the pandemic for the people, businesses and associations or institutions in our region as low as possible.
According to Dr. Volker Gärtner, Chairman of the Board of the Jubilee Foundation, the path to immediate aid is simple: the relevant application form will be available from the Sparkasse from Monday, May 18.
May 13
The LKA warns against further cases of fraud in combination with the Corona aid packages. Criminals pretend to be employees of NRW.Bank on the phone and thus try to get hold of sensitive data. The LKA tells you how you should best behave in such cases of fraud. We also provide you with the LKA's prevention tips for phishing e-mails.
The NRW state government has decided to open up the NRW emergency aid also for living expenses. Solo self-employed persons and freelancers who applied for the NRW emergency aid in March or April and did not apply for basic support from the Employment Agency in these two months, can now apply a one-off lump sum of 2,000 euros of the funds paid out for the months of March and April for their private living expenses. Artists can also make use of this procedure if they have not received the immediate programme for artists.
Since the funds of the special programme for artists were quickly exhausted and many applications could not be considered, the programme is now being increased. Anyone who can prove their freelance artistic activity and has not yet received any funding can now receive a financial grant of 2,000 euros for the months of March and April – provided that no benefits were received from the MKW programme, NRW emergency aid or basic support during these two months. Applicants who have already received funds but who have been paid less than 2,000 euros will now also receive the difference on application. Information on the application procedure will follow shortly from the Ministry of Culture and Science.
May 11
Press Office: The state of North Rhine-Westphalia has ordered a model for the gradual opening of day-care centres from Thursday, May 14, which will also be implemented in Neuss. From this day on, the day care centres will be opened for pre-school children who are entitled to the Education and Participation Package (BuT). Children with disabilities and children threatened by a significant disability can also return to the daycare centres on this day. The day care centre is to be reopened for children who have reached the end of their second year of age.
From May 28, all pre-school children are to be re-admitted to the day care centres. In June, an exact date is not yet known, all children will then be able to attend a day care centre or nursery.
May 9
The state of NRW has published the new version of the Corona Protection Ordinance that is valid from Monday.
The "hygiene and infection protection standards" announced as an annex to the ordinance are likely to be even more important in practice.
Rules for the hairdressing trade and pedological treatments have been in place for a week. Now the hygienic conditions under which the following establishments may reopen have been described in detail: Gastronomy, indoor and outdoor; Cosmetics companies, nail studios, manicure; Massage, massage studios; Gyms.
We will review the new regulations and provide you with additional information at short notice. If you have any questions resulting from the examination of the standards, please do not hesitate to contact us.
The location of the new version of the Corona Protection Ordinance valid from Monday, together with the appendix Hygiene and infection protection standards, have changed.
In addition, we have now, once again presented the legal situation in the gastronomy sector as of Monday in an information sheet or FAQ for you.
We hope that this will be of some help on a weekend that will certainly be a strenuous one for the owners of these establishments. We wish you a pleasant Saturday.
By Vincent Green, May 6 2020
Read More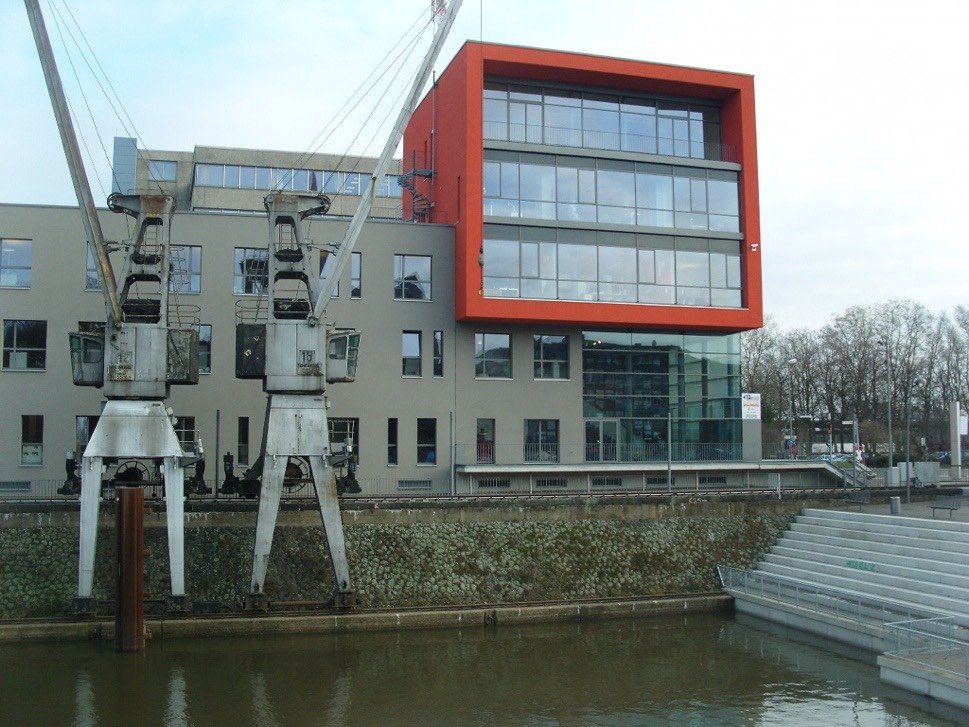 The Economic Development Office is the perfect agency to assist foreign companies and small businesses to fulfil their plans in Neuss. Whether new to Germany from overseas or relocating within Germany, full support is on offer to set up business in this dynamic location.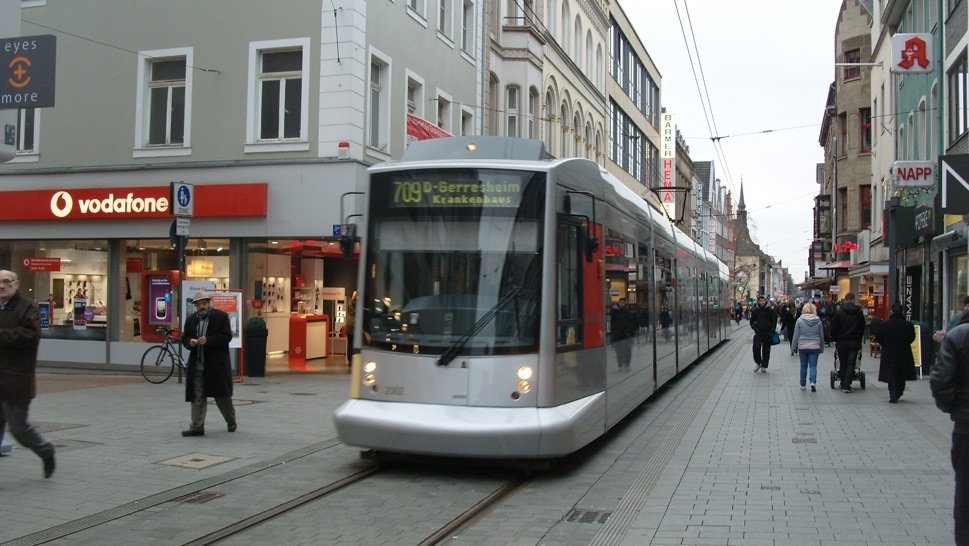 Trams run through the centre of Neuss, connecting to the overground and underground system. Modern and clean local buses run across a widespread network.